The WeRin partnership of 14 organisations marked International Women's Day 2023 with the launch of the Good Practices Report.  
Prepared by AUAS, MUAS and MTU on behalf of the Women Entrepreneurs in Regional Inclusive Entrepreneurial Ecosystems (WeRin) Erasmus+ Knowledge Alliance this Good Practices report provides a cross-practice analysis of 12 good practices that foster an inclusive entrepreneurial ecosystem in Europe. The analysis is based on input from five different regions in Europe: Germany, Turkey, Ireland, Croatia, and the Netherlands.
Targeting entrepreneurship educators, directors of entrepreneurship programs in HEIs and non-academic organisations in the entrepreneurial ecosystem, the Good Practices were identified that match women entrepreneurs' needs at different stages within their entrepreneurial journey, from educational empowerment to systemic changes.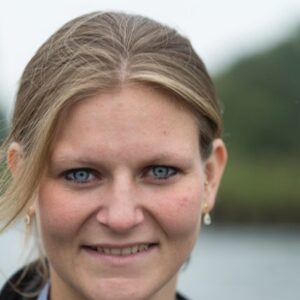 Leading this report, Saskia Stoker PhD Candidate & Researcher at Amsterdam University of Applied Sciences comments, "The Good Practices were carefully selected to provide insights into good practices already applied by various ecosystem stakeholders and networks. They provide insights into the need to improve the regional ecosystem which is the main aim of WeRin. The WeRin partnership continues our work to design more inclusive academic and non-academic entrepreneurship education and support programmes".
International Women's Day, also marks the second anniversary of the launch of the WeRin project in 2021 and since then the partnership has been making sure that women feel invited to be entrepreneurs and that students see entrepreneurship as a career path. This has been initiated through Think Tank meetings, the creation of role models, and a literature review, by scanning the current regions and creating a set of Principles to develop a WeRin Knowledge Port, Toolbox and learning approach. Ultimately the WeRin project aims to increase the number of female graduate entrepreneurs and enhance the inclusivity of regional entrepreneurial ecosystems for them.
Download the Good Practices report here for more information: Resources