Current State of Gender Inclusivity
Five Higher Education Institutions, FH Münster, AUAS, UNIZG, MTU and ITU performed regional scans to deliver regional reports on the current state of gender-inclusivity in the academic and non-academic entrepreneurship education and entrepreneurship support programmes. Download and discover the current state of gender inclusivity across these five regions.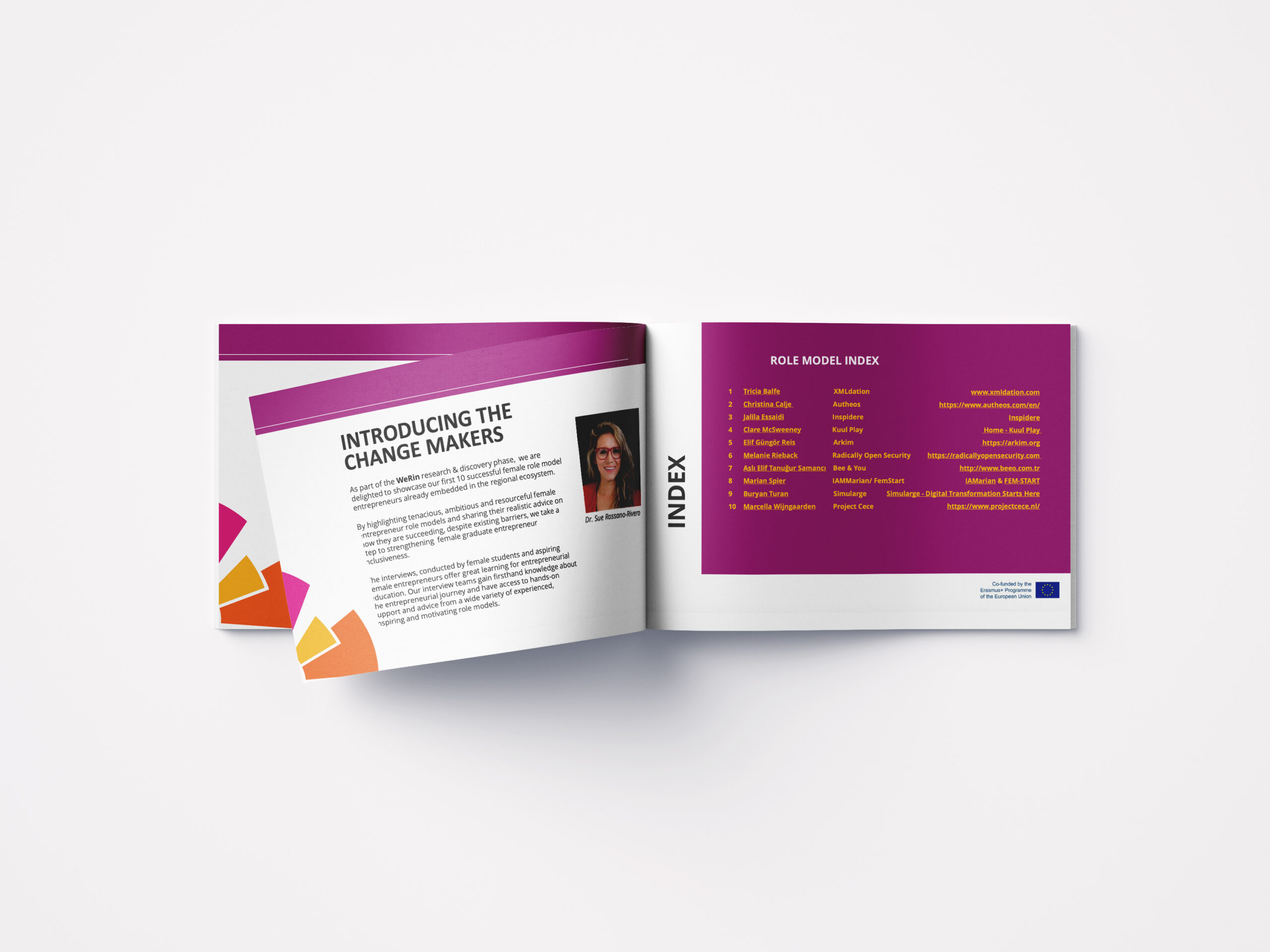 As part of the WeRin research & discovery phase, we are delighted to showcase successful female role model entrepreneurs already embedded in the regional ecosystem.
By highlighting tenacious, ambitious and resourceful female entrepreneur role models and sharing their realistic advice on how they are succeeding, despite existing barriers, we take a step to strengthening female graduate entrepreneur inclusiveness. 
The project Women Entrepreneurs in Regional Inclusive Entrepreneurial Ecosystems seeks to enhance the inclusivity of entrepreneurship education and support programmes with the intent to increase the share of female graduate entrepreneurs and improve their level of embeddedness in regional entrepreneurial ecosystems across Europe.
Downloaded 1057 times - 2 MB