By Dr. Sue Rossano-Rivero, FH Münster. 
Our project has reached a very exciting stage of sense-making. After completing our research activities, the WeRin consortium has worked together to include other stakeholders in the research phase to complement our findings and make sense of what the research findings mean for the completion of our main goal: Creating more inclusive entrepreneurial education and training approaches.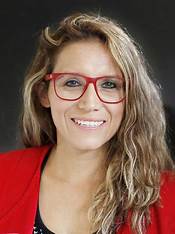 Based on the outcomes of the research phase, our partners from the University of Zagreb in Croatia and from the European Centre for Women and Technology (ECWT) in Norway have coordinated the design of a set of guiding principles and underlying assumptions of what our Inclusive entrepreneurship accusation and training approach will be.
The educational and training approach from WeRin entitled the WeRlearnIn Approach is based on the following principles:
1. 100% Inclusivity
Targeting gender barriers and obstacles for women entrepreneurs with a view to fostering wider inclusivity
Promoting inclusive and diverse entrepreneurship in the system and in networks (cooperation and equality of all)
Raising awareness of hidden biases
2. Relatable role models
Making female role models more visible in the entrepreneurial ecosystem, including in entrepreneurship education at the earlier education stages
Presenting known, as well as unknown, local examples (they are more accessible and relatable, boosting the motivation and confidence of potential women entrepreneurs)
3. Realistic picture of entrepreneurship
Including a holistic view of entrepreneurship – not just good example stories, but also sharing lessons learned and failure experiences from all types of entrepreneurs
4. Opportunity-driven entrepreneurship
Changing the narratives that describe entrepreneurship from solo hero to ecosystem networks and the resource providers
Including broader aims of entrepreneurship, such as sustainability, social mission, and value creation instead of focusing only on profit & business growth Where is WeRin going after defining the WeRin Learning Principles
5. Inclusive support and finance
Increasing the visibility, accessibility and equity of the support programmes and financing schemes in the entrepreneurial ecosystem
Improving financial and investment literacy among nascent entrepreneurs
6. Structural change in the ecosystem
Increasing engagement with stakeholders in the ecosystem to overcome structural barriers for female entrepreneurs
These Principles will serve as a guide to develop two main deliverables in the project:
1. A set of nudges that can support the embeddedness of more women in the entrepreneurial ecosystem.
Develop a set of educational resources and pedagogical approaches that can be used to teach entrepreneurship under the WeRin Principles.
The partners of the WeRin consortium are currently gathering this content and curating Open Educational Resources that tackle the WeRin Principles. During the following months, we will start developing the digital interface that will host educational resources and will be used as a knowledge port of open access for all trainers and educators on entrepreneurship in Europe.
In addition to having this knowledge port as a repository of resources, we will also design the Beta version of the WeRin Toolbox that will be pilot-tested by educators and trainers on entrepreneurship in Europe. We expect to start in September with the organisation of Capacity Building sessions for the educators and trainers on entrepreneurship that will be testing the WeRin Toolbox and Learning approach. Stay for more information follow us on social media or here!