At the Amsterdam University of Applied Sciences (AUAS), tomorrow's professionals are educated in a wide array of fields and disciplines of higher education. With a distinct focus on applied sciences, the AUAS enables students, lecturers, and researchers to develop cutting-edge – and practical – knowledge and innovations.
Sustainability, digitization, and diversity are some of the most pressing social issues of our time. AUAS develops new knowledge on these topics in close cooperation with organizations and companies. The university's students, lecturers, researchers, and these external partners work together on solutions for tomorrow. Furthermore, AUAS believes that all students should have the same opportunities and chances – that is Creating Tomorrow. The entrepreneurship program at AUAS puts entrepreneurship themes on the agenda for the university. The attention paid to diversity and inclusion at AUAS and within the entrepreneurship program made participation in the WeRin-project a natural fit. If we look at our student population, we see that the number of female and male students at the university is almost equal. However, within entrepreneurship education, the number of female students is lower, and additionally, their focus tends to differ from that of male students.
It is important for the WeRin project to research factors related to gender inequality, share knowledge about these topics and create awareness. The scope of the project is not limited to just education, because WeRin also gives us the opportunity to look at the broader ecosystem and how female entrepreneurs are embedded within it. The analysis that has been conducted through the project, and the regional Think Tank that took place in November, has given us great insights that we will share via the WeRin website.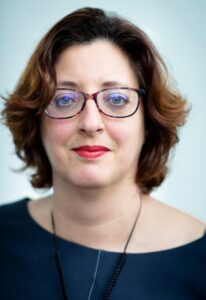 Dr. Ingrid Wakkee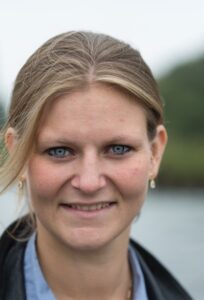 Dr. Saskia Stoker