On 22-23 May the WeRin partners will convene in Munster Technological University in Cork, Ireland for an international capacity building event that will bring together educators, programme managers and students from six European countries .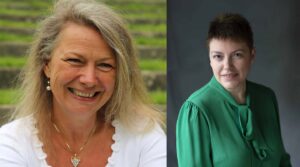 Two prestigious speakers with a wealth of knowledge in the areas of entrepreneurship, gender and education will open each day with a keynote presentation. The WeRin consortium will be delighted to welcome Dr. Lorna Treanor, Associate Professor of Entrepreneurship and Innovation at the University of Nottingham in the UK and Prof. Helle Neergaard, Professor in Entrepreneurship at Aarhus University in Denmark, European Entrepreneurship Educator Laureate 2018 and editor in chief for the International Journal of Gender and Entrepreneurship.
Gender and inclusion are complex matters. While WeRin strives for inclusive gender-neutral ecosystems, the reality is that women often opt out of entrepreneurship and even when they opt in, they may not feel welcome or experience the so called gender-neutrality that is claimed by their entrepreneurial ecosystems. Through a feminist lens, a better understanding  of these discrepancies (between what is claimed and what is experienced) can help understand why gender is performed in a certain way and how this 'performing of gender' can have disproportionate consequences for men and women in terms of power, legitimacy of their businesses and the individuals' own psyche. This 'performing of gender' considers the entrepreneurs (both men and women) and also their societies, cultures and different contexts; therefore, gender needs to be understood beyond women entrepreneurs and considered as a societal issue in which we all have a role to play. The WeRin project delves into these complexities.
During the two days of the International CBS, WeRin partners will launch the first delivery of the WeRin Toolbox and approach to the CBS participants, with the added aim of getting feedback to improve the final Handbook of Capacity Building. This Handbook will contain relevant literature, presentations and practical exercises that may be applied and adapted in the different regions in preparation for the upcoming piloting stage. The WeRin Toolbox includes the following sections:
Literature review
Regional reports including the findings of interviews with women entrepreneurs.
Role-models
Good practices of inclusivity in the different institutions and regions
WeRin Principles
Knowledge Port including articles, videos, associations, and many other resources related to the WeRin Principles
During the International CBS in Ireland, each partner will deliver on a different WeRin principle (100% inclusivity; Relatable role models; Realistic picture of entrepreneurship; Opportunity-driven entrepreneurship; Inclusive support and finance; Structural change in the ecosystem).
Following a short literature review of each principle, practical exercises, including group discussions and participant interactions, to better understand the complexities and difficulties that often lie behind that principle in the specific context of the entrepreneurial ecosystem will be conducted. Each presentation will consider the WeRin regions with their own cultural, societal and economic specificities. Each section will conclude with a recap of what is understood by this gender inclusivity principle and will feature some recommendations of how to best achieve that principle in practice. Furthermore, the programme includes a visit to the Rubicon Centre, MTU's on-campus incubator, as well as knowledge exchanges with participants from the European Centre for Women and Technology in Norway.
The Hincks Centre and Rubicon Centre of MTU are excited to host this International CBS that will bring together international stakeholders with a broad range of mindsets and experiences. It is an example of engaged scholarship where different voices will have a space to listen and learn from each other about the reality of the different contexts (entrepreneurial, societal and political).